Kashmir
Live a Bollywood Dream in Kashmir - The Land of Romance where pictures fail to define the beauty of this Heaven on Earth. Make some unforgettable memories with your partner while walking hand in hand on the banks of the pristine lakes and symbol of love The Mughal Gardens. Carve out a few hours and watch the sunset together while rowing the heart shaped paddles in a shikara ride on the rippling Dal Lake in Srinagar.
From lush green plains to the snow covered mountains, drive through the most captivating roads from Srinagar to Gulmarg which will refuse your eyes to blink while marking your way to the heartland of winter sports. Get a postcard perfect photograph and recreate your favourite Bollywood moment at the Betaab and Aru Valley in Pahalgam with your soulmate and make your trip a memorable one.
Majestic trees of Chinar, the Santoor's mesmerizing sounds, and snow-capped Himalayas make Kashmir a paradise. From the stunning vistas of Bhaderwah, picturesque landscapes of Baltal, to photographer's nirvana like Shalimar Garden and apple orchards of Pulwama, Kashmir is waiting to hypnotize you with its mesmerizing aura. All around the globe, this small little quaint valley lying between the mountain range of Pir Panjal, and the Himalayan Range is known for its pristine beauty and beautiful serenity.
You can soak infinite memories in a snug Kahwa teacup while enjoying its picture-perfect landscapes. On the one hand, this place is filled with untouched wild terrain while on the other hand there are apple orchards and grasslands of saffron waiting to bloom. Depending on the weather, scenic valleys take the form of white ice sheets to luxuriant green valleys that add to the Kashmir tourism in multiple ways. With the onset of an icy winter, places like Sonmarg get hidden under a snow blanket.
Hence, the location becomes one of the hotbeds for snow-related adventures that include sledding on glaciers, ice-skating, and skiing. But, nothing beats this valley's charm, especially during the summers, as you can undertake a shikara ride, gondola ride, river rafting, and go trekking on popular trekking routes like the Bandipora trek, Naranag-Gangabal trek, or Gangabal lake trek. Have you longed to witness the terraced gardens from the Mughal era, the vast lake with lotus flowers on the fringes, and the phenomenal alpine vistas? There are some of the most striking places to visit in Jammu & Kashmir that you must not miss out on this upcoming summer. So, make your bookings to feel the sense of ease, and abundant peace that the heaven on earth has to offer.
Other Destinations of Kashmir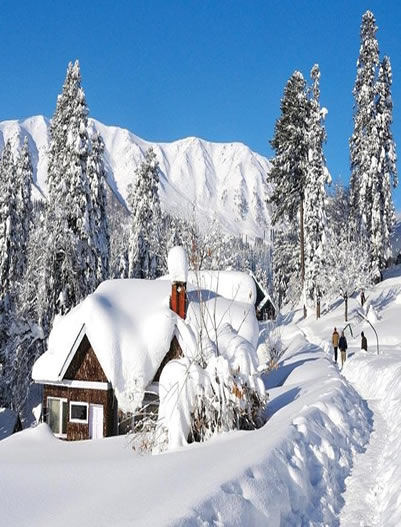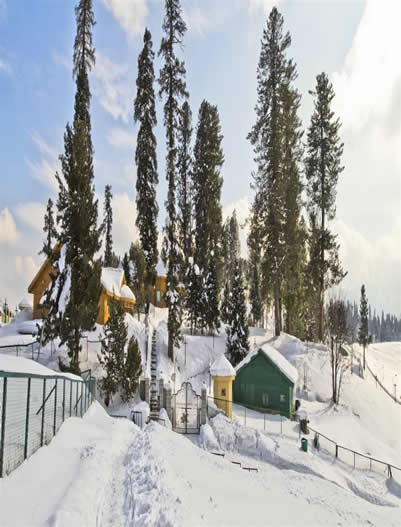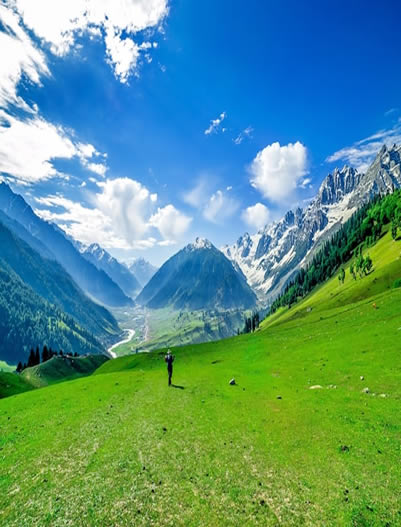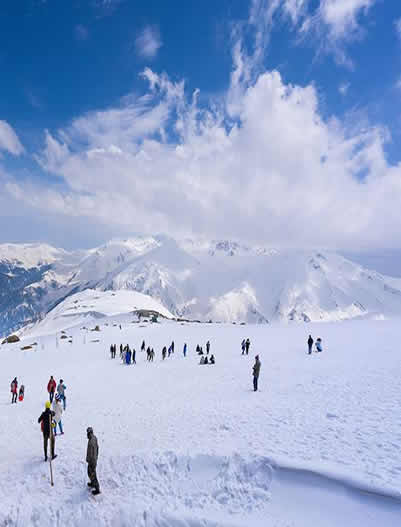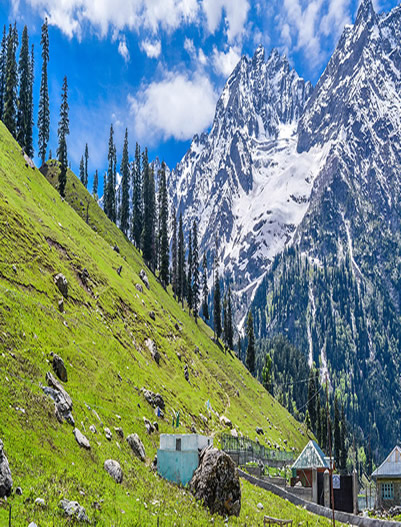 Kashmir Tour Packages